December 4, 2012
Daily from 11/15/2012 to 12/23/2012


Looking for that PERFECT GIFT???
Get the Christmas gift of a lifetime for mom, a friend or the lady in your life!
Purchase a gift certificate to the 2013 Ladies Retreat-"SeaSide Escape"and let her get away for a weekend of revitalization and spirtual enrichment, while enjoying fellowship and meeting new friends!

*Certificate can be purchased in any value up to the full package price. See below to pay online!
To change the amount of the gift, just change the amount in the quantity box on the payment page. Ie. to give 25.00 choose option-"Give any amount" then in the quantity box change the 1 to 5. Click update and the Total will change to 25.00. easy peasy! After you finish paying, you will be directed to the Thank You page. Please come back to this page, and be sure to fill out the form below so we know WHO to send the Gift Certificate to!
Please fill out the form below (be sure to hit send) to tell us WHO to send the gift certificiate to. We need their email and name. If you'd rather have it printed and mailed, we can do that too. Just be sure to include the mailing addy. AND if you want the person to know who gave them the gift, fill in that box too.
THANKS
Every Tuesday, 6:30 PM - 8:00 PM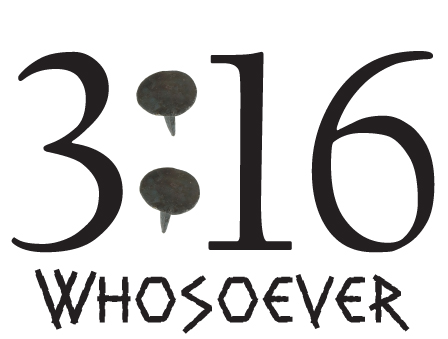 Our life group embraces the truth of John 3:16 – "For God so loved the world He gave His only begotten son, that whosoever believeth in Him shall not perish, but have eternal life."
This group meets every Tuesday evening at 6:30 at the Coal Yard located at 105 Garner St in York SC. From serious seekers to committed believers, all people who desire a closer walk with God are welcome.
This group has studied Purpose Driven Life by Rick Warren and Daily Directions, a compilation of devotionals. In August 2012, the group will begin a new study focusing on the book Let Go by Sheila Walsh.
Currently studying: The Book of Acts, next study: the Gospel of Mark
3:16 is led by Mary Stewart. They meet at 6:30 at Mary's house, for more details and to get the address email 316@carolinascornerstone.org or by calling 803-684-9029.
First Tuesday, Second Tuesday of the month, 7:00 PM - 8:00 PM
Carolinas Cornerstone has it's OWN CUB SCOUT PACK!!! Officially named Pack 1790 and led by Roy Cleeland!
Regular Monthly Schedule
Den Mtg 1st and 2nd Tuesdays-7:00 pm
Pack Meeting 3rd Tuesday-7:00 pm
SUMMER SCHEDULE:
Tuesday Meetings at 7:00 at the Church:

June 5
June 26

July 10
July 24

Aug 7
Aug 21

Cub Master: Roy Cleeland
OUR PACK: Cub Pack 1790 is a new small Pack that is committed to fostering strong values and family time spent together with our children. We will focus on the core values of Scouting. Our small size and flexible schedule will encourage scouts and their families to participate in our activities. We provide a safe and caring environment. Pack 1790 is an excellent opportunity to get started in Scouting; our first year saying is "Small, Strong and we have Fun Going On!"
Citizenship training, character development, and personal fitness are just a few of the characteristics we work on with many activities occurring right in the den and pack. The weekly den meetings and the monthly pack meetings are the most important events for your son to attend.
What we do:
* Special Activities TBD each Month-There will be advancement, awards and activities focused on building self confidence, responsibility, and leadership.
* Family Activities-As a program for the entire family, Cub Scouting can help families teach their children a wholesome system of values and beliefs while building and strengthening relationships among family members.
How you can help:
Your Role as a Parent
Cub Scouting helps parents and sons grow closer, and your involvement as a parent of a Cub Scout is vital.
Become a Leader!!
Volunteer leaders support Cub Scouting by serving in many roles, and often find great satisfaction in lending their support to youth and the community.
Please contact Roy Cleeland at or 803 370 1228 or email:
Click HERE to download our PDF for more info, our goals, and even the Cub Scout Promise.