June 23, 2012
Daily from 04/23/2012 to 08/12/2012
Men's Softball sign-ups have begun, ages 18 up.
Games and practices are held at Leroy Springs Complex in Fort Mill.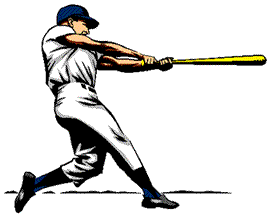 Sign-ups: In the foyer Sunday mornings or contact Jamie Phillips or John Phillips
Cost: TBD
Schedule:
For those who plan on playing this season, please go to www.leroysprings.comto get the game schedule. Once you go to the website you will hover over the word "recreation". A drop down menu will show up and you will then click on "schedules, scores & stats". Then scroll down to the bottom of the page to find a tab labeled "mens church softball schedule" and click on it. Here is the scheduled games for this week.
Cheerleaders: For those of you who want to come out and cheer on the CC team, there is a sign in the foyer with game nite info. Please check it for the most up to date game info. Or go to the link above and look up the game schedule.